Welcome to the Village of North Prairie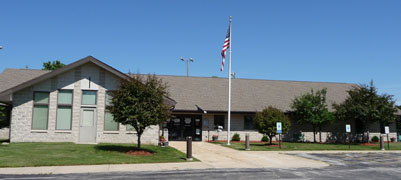 ------------------------------------------------
Employment Opportunity - Snow Plow Driver
Click on above link for the application and additional information.
Election Inspectors - The Village of North Prairie is looking for pollworkers to assist with elections at the Village Hall. This is a paid position with training required. If interested, please contact the Village Clerk at 262-392-2271.
----------------------------------------------------------
DNR is suspending burning permits (open burning) in Waukesha County as strong winds and dry conditions usher in what is expected to be Wisconsin's first widespread risk of high fire danger. Check for updates on fire conditions and burn permit restrictions daily.
Burning Permits
Open burning requires a burning permit. Permits must be obtained through the Village Office, as a signature is required (must be at least 18 years old). An Annual Permit is issued for $15.00.
Call 262/392-2271 for more information.
------------------------------------------------
STORM WATER MANAGEMENT INFORMATION
North Prairie WPDES Storm Water Permit
Rain Gardens and Rain Barrels Reduce Runoff
Problem Solving with Rain Barrels
(click on above for more information)
STORM WATER MANAGEMENT
(click for more info)
------------------------------------------------
Have a question, comment, or criticism?
Use our Comment Form.
(Click here for form)
Have a complaint that needs to be investigated? Use our Complaint Form.
(Click here for form)
------------------------------------------------